Audubon Artists Members Showcase
Believing in artistic progress since 1942
Audubon Artists has launched a bi-monthly Membership tradition to showcase randomly selected Audubon Members from requests we have received.
We will publish Individual Members' comments (derived from our interviews) here on our website and on social media for a period of two weeks.
This exciting new opportunity to present our Members' artwork and ideas to a wide audience is an added benefit of Audubon Membership. Show Cased Artists listed alphabetically.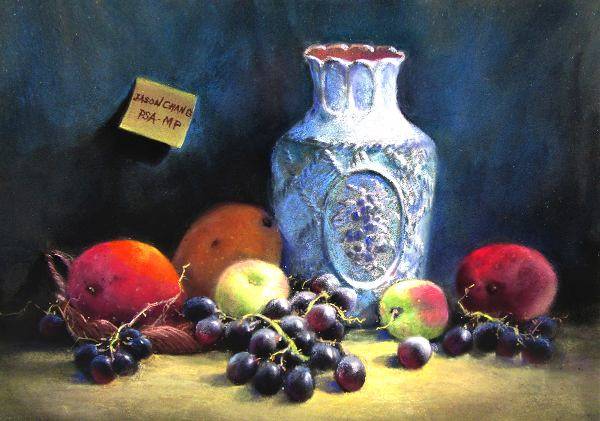 Jason Chang, "Summer Fruits"
If you wish to be included in the Member Showcase please complete the entry form below. We will randomly be selecting Members that have submitted this request and are current in their membership.