Believing in artistic progress since 1942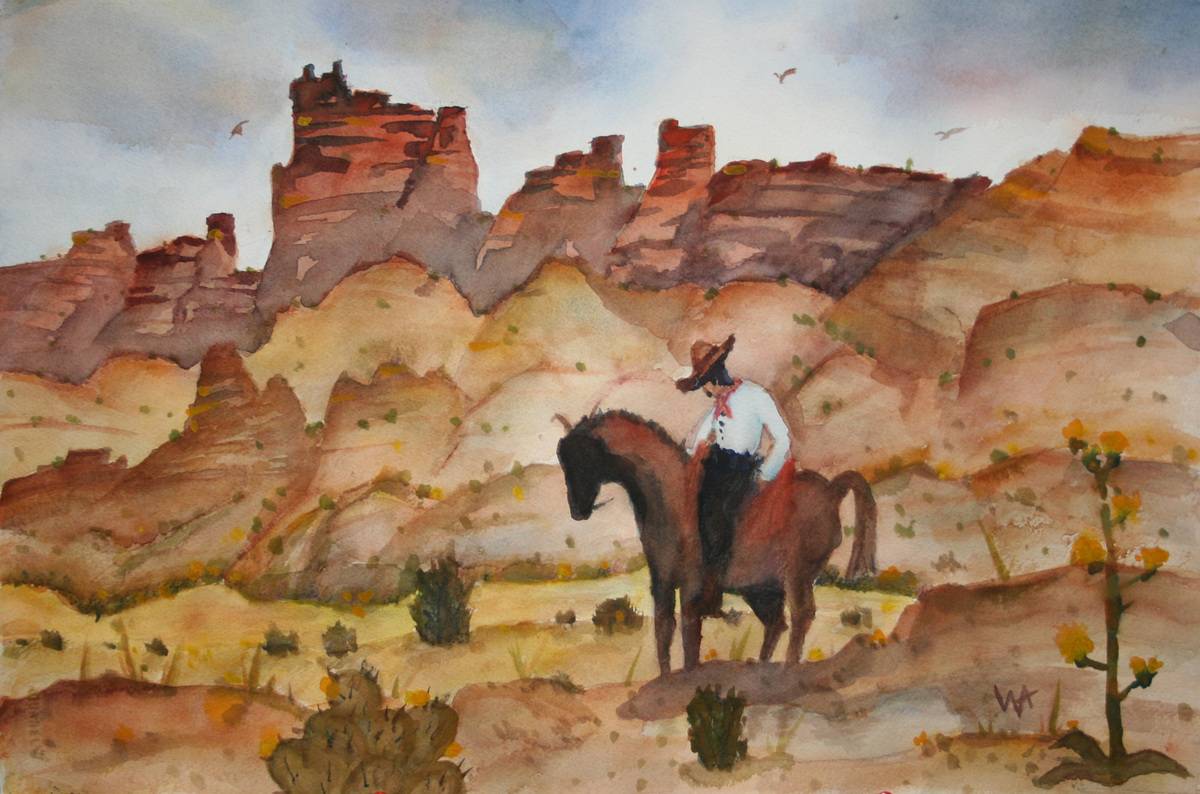 Wilmer Louis Anderson, "Memories of Big Bend National Park"

The newsletter is emailed to all current members quarterly.
Members in good standing are eligible to submit pertinent announcements.
Please submit your information to the newsletter here.
Some comments from our membership:
"Just to let you know……..I really enjoyed reading the newsletter.  Thanks to all. The 2015 exhibition was beautiful and always proud to be part of it.
"The Audubon Artists dues are a "great buy" for a prestigious NYC-based art organization.  Equivalent art organizations charge a lot more."
"The member renewal process worked easily.  Thank you, Audubon Artists."
"The Audubon Artists Newsletter is excellent. I look forward to receiving it as every issue is interesting. So glad Audubon Artists is using the Internet for communications."
"Thank you for remembering my father, John Antonucci. He won many awards, his work is in many private collections, and he became the oldest newly elected member in Audubon Artists."
"I noticed there is another item of interest on the Audubon site. The new "In Memoriam" section speaks to the integrity of Audubon Artists. Thank you for your excellence and for honoring our members."