Award Winners
Audubon Artists' Annual Exhibition 2022
Dear Elected Members, Associates, Honorary Members, and Non-Members,
On behalf of the Audubon Artists Board, I am delighted to announce the Award Winners of  Audubon Artists 80th Annual Online Exhibition  We respectfully post your award- winning work on our website. organized in six medium-based slide shows by Karen Kreps, our website administrator, who has also designed the complete Online Exhibition on our site.
It is my great pleasure to congratulate all the artists who have been juried into the Audubon Artists 80th Annual Exhibition for your outstanding artistic work. And, unexpected on this date, we will proudly display our Online Exhibition starting today, October 30, 2022, a full week ahead of the scheduled opening, to run until November 6, 2023, as planned. Each artist's name will appear under a thumbnail image that links to the full image in a slide show, in the respective medium, with the artwork and the artist's full information.
We are grateful to Erika Schaefer, Executive Director of the Monmouth Museum, our Juror of Awards, who devoted her time and serious consideration to carefully select the Award winning artworks from all of the inspiring works in our Exhibition. Those of you who have been awarded Audubon Gold and Silver Medals will receive them by the end of the year.
To all of our artists, who have shared your passion for creating art, I hope the recognition of your impressive art on display in Audubon's 80th Exhibition will bring you unexpected joy and recognition over the coming year. 
Sincerely,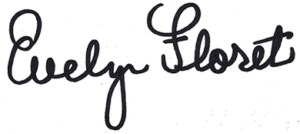 Evelyn Floret
President
Audubon Artists Inc.
42 Total Awards … (See all 208 Exhibitors)
AWARDS JUROR: Erika Schaefer, Executive Director, Monmouth Museum, Lincroft, NJ
(6)  AQUAMEDIA AWARDS: (38 Exhibitors)                                        
1. Audubon Artists Gold Medal of Honor in Aquamedia    $500 & Medal
     Artist: Chong Kar-Keat, Associate Member
     Title: Entangled             
2. Audubon Artists Silver Medal of Honor in Aquamedia    $300 & Medal 
      Artist: Feng Z., Elected Member                            
      Title: Winter Snow Tree
3. Honorary John M. Angelini Memorial Award in Aquamedia    $500
     Artist: MaryLou Shipman, Associate Member
     Title: Bertolli
4. Blick Art Materials Award in Aquamedia    $300 Certificate
        Artist: Antonio Masi, Elected Member                      
        Title: Bayonne Bridge            
5.  Hella Bailin Honorary Memorial Award for Impressionistic Landscape or Figurative Watercolor    $250 
     Artist: Lizzie Grosso, Associate Member            
     Title:  Evergreen Slope                                        
6. Frank Webb Award in Aquamedia    $270  
       Artist: Calvin Lynch, Elected Member                   
      Title: The Student       
(5)  Collage & Mixed Media Awards: (19 Exhibitors)
1.  Audubon Artists Gold Medal of Honor in Collage & Mixed Media     $500 & Medal
            Artist: Joyce Kanyuk, Elected Member              
            Title: Study in Red
2. Audubon Artists Silver Medal of Honor in Collage & Mixed Media     $300 & Medal
            Artist: Myrna DeJesus, Elected Member           
            Title: Libertine
3. Vincent J. Nardone President Emeritus Award in Collage & Mixed Media     $500
            Artist: Mike Quon, Elected Member                
            Title:  New York City Mashup            
4. Michael Engel Audubon Artists Founders Award in Collage & Mixed Media     $300
            Artist: Pat Jackman, Non-Member                
            Title: Ferruginous Hawk Flight
5. John Antonucci Memorial Award in Collage & Mixed Media     $200
            Artist: Barbara March, Non-Member         
            Title:  Autumn Dance      
(4) Graphic Awards: (21 Exhibitors)
1.  Audubon Artists Gold Medal of Honor in Graphics    $500 & Medal
      Artist: William Ross, Elected Member
      Title: Vanitas   
2. Audubon Artists Silver Medal of Honor in Graphics    $300 & Medal
     Artist: Ellen Singer, Elected Member            
     Title: The Transplanted Gardener
3. Old Print Shop Award in Graphics    $300
    Artist: Arline Reimann, Elected Member      
     Title:   Summer Pond
4. Giulia Palermo Memorial Award in Graphics    $250
     Artist: Martha Ives, Elected Member           
     Title: Walking the Dog
(12) Oils & Acrylics Awards: (65 Exhibitors) 
1 . Audubon Artists Gold Medal of Honor in Oils & Acrylics    $500 & Medal             
      Artist: Katherine Bleser, Elected Member
      Title: Hydrangeas
2.  Audubon Artists Silver Medal of Honor in Oils & Acrylics    $300 & Medal
      Artist: Nina Martino, Elected Member
       Title: Old Railroad Bridge       
3.  Honorary Daniel E. Greene NA Memorial Award in Oils & Acrylics    $500
      Artist: Mary Jo Austin, Associate Member
      Title: We Caught One 
4.  Honorary Carmine F. Palermo Memorial Award in Oils & Acrylics    $500
      Artist: Li Yun, Associate Member
      Title: Contemplation
5.  Honorary David Beynon Pena Memorial Award in Oils & Acrylics    $300
      Artist: Steve Wilda, Non-Member
     Title: Lost Soul, South of France 1917
6.  National Society of Painters in Casein & Acrylics Award    $300
      Artist: Lisa Palombo, Elected Member                   
      Title: The Country Was Cheering            
7.  Salvatore & Quinta Indiviglia Memorial Award in Creative Oil & Acrylics    $200
      Artist: Gary Erbe, Honorary Member     
      Title: Natural Instinct
8.  Salmagundi Art Club Award in Oils & Acrylics    $200
     Artist: Gabriela Dellosso, Elected Member
     Title: Homage to Minerva Teichert 
9. American Artists Professional League for Traditional Realism in Oils & Acrylics    $200
     Artist: Patricia Hutchinson, Elected Member
     Title: Jose with Pictographs
10. Vincent Scola Family Award in Oils & Acrylics     $200
        Artist: Susan Brand, Associate Member
        Title: Summer's Last Call 
11.  Elaine & James Hewitt Award in Oils & Acrylics    $200
         Artist: William Brody, Elected Member
         Title: Corner Bar
 12.  Gamblin Artists Colors Award in Oils …(Oils Only)    $150 Certificate
         Artist: Douglas Wiltraut, Honorary Member
         Title: Scuttle Bucket                 
(8) PASTEL AWARDS (41 Exhibitors)           
1.  Audubon Artists Gold Medal of Honor in Pastels    $500 & Medal
     Artist: Christine Ivers, Elected Member                  
     Title:  The Morning Stretch    
2.  Audubon Artists Silver Medal of Honor in Pastels    $300 & Medal
     Artist:  Phil Yeh, Elected Member                 
     Title:  Ruby
3.  Art Spirit Foundation/Dianne Bernhard Gold Medal in Pastels     $500 & Medal 
     Artist: Randy Mayer, Elected Member                                       
     Title: Little Miss Polka-Dot    
4.  Art Spirit Foundation/Dianne Bernhard Silver Medal in Pastels    $300 & Medal 
     Artist: Joyce Hanson, Associate Member                                          
     Title:  Through the Trees            
5.  Louisa Palermo Memorial Award in Pastels    $250
     Artist: MaryAnn D'Ambruoso, Non-Member      
     Title: Dragon with Hydrangeas                               
6.  Jenny Lin Directors Award In Pastels     $250
     Artist: Susan Story, Elected Member                           
     Title: Sun Kissed 
7.  North America Pastel Artists Association Award in Pastels      $200
       Artist: Deborah Docherty LaFogg, Elected Member                             
       Title: Focused            
8.  Art Spirit Foundation/Dianne Bernhard Award of Merit in Pastels    $200
       Artist: Judith Leeds,  Elected Member                                      
       Title: Evening at the Inn 

(7) SCULPTURE AWARDS: (24 Exhibitors)
Audubon Artists Gold Medal of Honor in Sculpture $500 & Medal
             Artist: James Sondow, Associate Member             
            Title: Rachel at the Well 
Audubon Artists Silver Medal of Honor in Sculpture    $300 & Medal
          Artist: Melanie Berardicelli, Associate Member   
           Title: Saint Severin 
Marion & Gil Roller Memorial Award in Sculpture   $1000
          Artist: Glenn Marlowe, Elected Member           
           Title: Eve in Eden
Elliot Liskin Memorial Award for Academic or Realistic Sculpture   $400
            Artist: Douglas Aja, Elected Member                
            Title: Russell          
Council of American Artist Societies Traditional Figurative Gold Award   $300 
            Artist: Gwen Marcus, Non-Member          
            Title:   Eve in Eden     
Council of American Artist Societies Traditional Figurative Silver Award  $250
           Artist: Anthony Antonios, Non-Member  
            Title:  Apple Tree    
Diane & Jay Goldstein Award for Abstract Sculpture  $250
           Artist: Miklos Sebek, Honorary Member     
            Title:  Propagation